Buy party supplies and decorations online or in store from an experienced and knowledgeable NZ-based supplier
History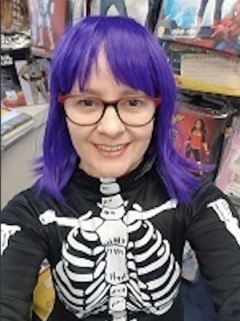 The owner Joanna MacKenzie offers a wealth of knowledge in the costume industry, having worked in the wholesaling and retail industry for 25 years.
Before venturing into retail, Joanna worked with her father Bill Allen, who ran a very successful toy/costume importing business in New Zealand.
Party Online was created by Joanna MacKenzie in 2005 while Joanna ran her main business Little Red Hen in Upper Hutt and Gisborne.
In 2010, Joanna moved Little Red Hen to Lower Hutt where she had a bigger premise and could extend the costume range online and in store.
In 2015, Joanna could see the market was changing and she decided to change Little Red Hen completely into a party store and rename the retail store "Party Online", which is now at 131 High Street, Lower Hutt.
Our Aim - TO OFFER YOU THE BEST PARTY SUPPLIES AND COSTUMES IN NZ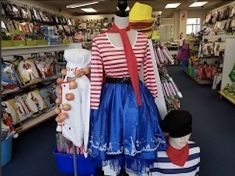 We want to find you the perfect costume/gear for your party. We can do it! We love to dress up ourselves!
You can order your party supplies and decorations online and we'll deliver them to you anywhere in New Zealand. We are happy to help you over the phone (04) 589-4801 or pop in and see us in store. If we are sending your order, we target overnight delivery with CourierPost or rural delivery is two days.
Our Belief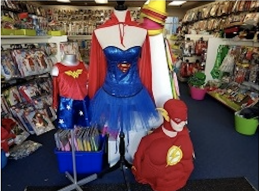 We believe we have one of the best ranges of party gear in New Zealand. We offer adult dress ups and kids costumes so you can find something for everyone in your family or friends group. And we have the accessories to go with our outfits including fun party wigs and character effect makeup for those final touches.
We can fit women from size 8 to size 22. Our range is huge. We believe we have something for everyone.
RED TRAFFIC LIGHT- UPDATE:
Our Retail Store is open slighty different trading hours. Please wear a mask if coming in Store and
sign in per Government Regulations.
All Orders online are shipped with Courierpost, please order by 1pm for same day
despatch weekdays.
Shop Hours are:
Monday to Wednesday 10am to 2.30pm
Thursday to Saturday 10am to 4pm
Closed Public Holidays
Sunday: Closed
We also have the option of Click & Collect.